Violence Against Women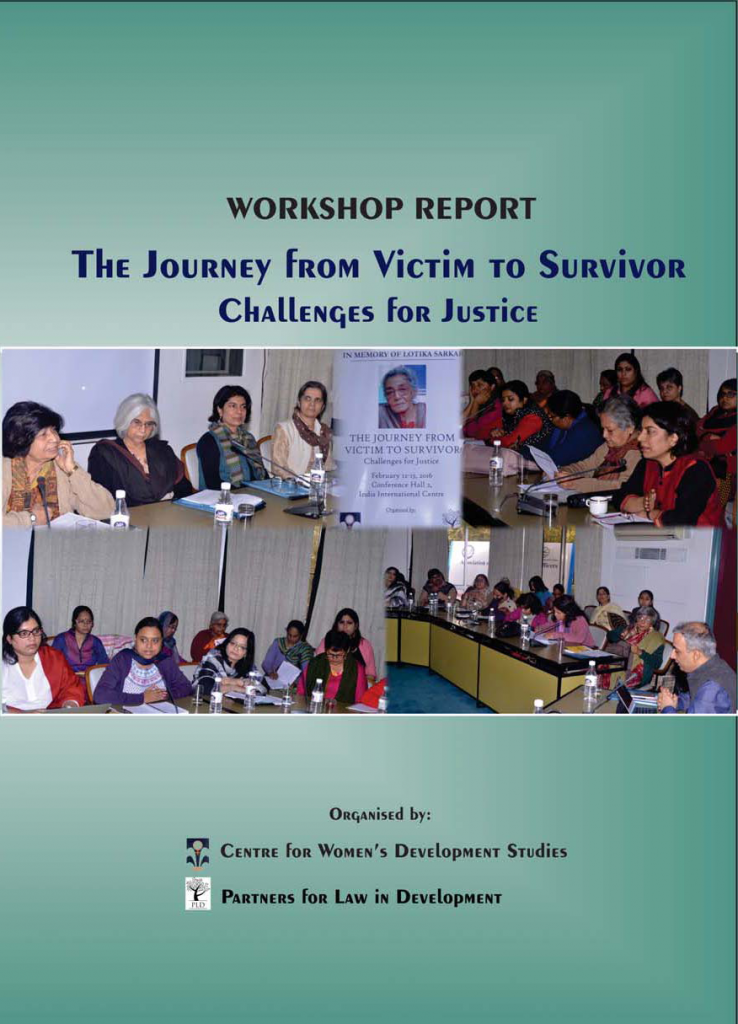 WORKSHOP REPORT- THE JOURNEY FROM VICTIM TO SURVIVOR, CHALLENGES FOR JUSTICE (2016)
Proudly announcing our report on the national workshop on "The Journey from Victim to Survivor: Challenges for Justice", organized jointly by CWDS and PLD in February 2016 in memory of Professor Lotika Sarkar. With participation of women's rights, child-rights, disability rights, minority rights, Dalit rights, queer rights activists and counsellors amongst others, the workshop sought to understand justice in terms of recovery and healing of victims of violence. Victim-centric interventions like compensation, comprehensive crisis support, shelter-homes and counselling were some themes on which discussion was led by leading activists professionally engaged in such work. Context-centric transformatory interventions and community-oriented dialogue were also among the approaches discussed. The report captures the presentations and discussions on each of the themes. To view the report click here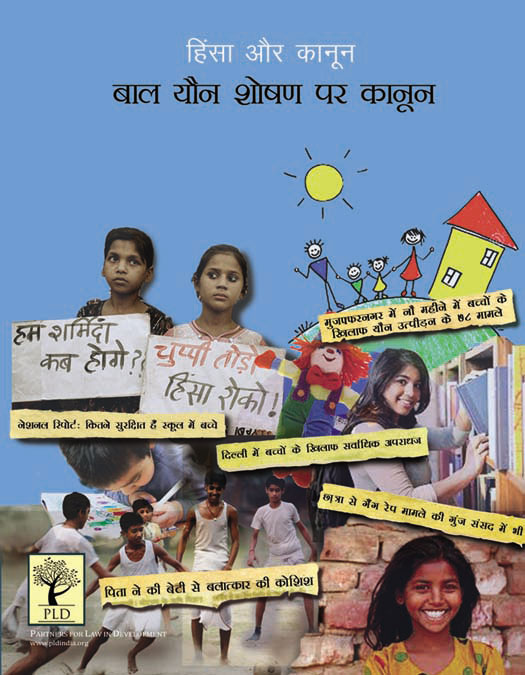 BAL YAUN SOSHAN PAR KANOON (2016)
The resource book in Hindi on Protection of Children from Sexual Offences Act 'Bal Yaun Soshan par Kanoon' (2016). Written in simple Hindi, the book will be useful to grassroots workers, lawyers, counsellors, support persons, social workers, CWC members and all those engaged with child rights and child protection. The comprehensive, context specific book discusses the law, its background, objectives and scope, as well as its core concepts; it details the offences, procedures and special mechanisms constituted to implement the law, incorporating relevant provisions from the Juvenile Justice Act, Criminal Procedure Code and the National Commission for Protection of Child Rights Act, in addition to the main law, POCSO. To view the report click here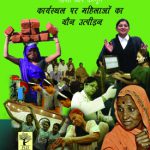 KARYASTHAL PAR MAHILAON KA YAUN UTPEEDAN (2015)
The book 'Karyasthal Par Mahilaon Ka Yaun Utpeedan' is a comprehensive guide on The Sexual Harassment of Women at Workplace (Prevention, Prohibition and Redressal) Act, 2013. Written in simple Hindi, it is accessible to grassroots workers, committee members and lawyers alike, and enables implementation of the Act in a gender-just manner. The guide explains the provisions of the legislation, and also administrative and civil procedures not spelt out in the Act, but necessary to conduct inquiries as per the rules of natural justice. In addition, it also contains in Hindi: the text of the Act, the Rules and the Vishaka judgment, along with common myths and realities associated with sexual harassment at the workplace. to view the report click here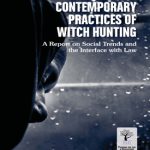 CONTEMPORARY PRACTICES OF WITCH HUNTING: A Report on Social Trends and the Interface with Law (2015)
This socio legal study, the first of its kind in India, provides evidence of contemporary social trends of witch hunting, and the interface of witch hunting related victimization with law. It draws upon a variety of sources: case studies from select blocks in the districts – Bilaspur and Janjgir-Champa (Chhattisgarh), Jamui (Bihar) and Ranchi (Jharkhand); police records collected from Jamui, Bilaspur , Gumla and Ranchi for the years 2010 to 2012; and High Court and Supreme Court judgments from ten states.
The findings suggest that that witch-hunting targets middle aged and older, mostly married women, across social groups. Although significantly fewer, there are male victims too. The data shows that the most violent acts, including murder, are one end of a continuum of violence which accompanies witch-hunting. Social stigma and ostracism, temporary or long term dislocation and resultant impoverishment are more common consequences of witch-hunting in the regions of the study. Threads of counter narratives challenge the flat discourse that conflates witch hunting with superstition and also highlight the relevance of structural contexts in which witch hunting occurs, bringing administrative neglect and governance concerns to the fore.In relation to law and policy, the data and findings speak to the growing trend of enacting special laws at the state level in India. Though the three states where the field work was undertaken have special laws on witch-hunting- these are rarely, if at all, invoked on their own. Rather, action is likely to be taken under the Indian Penal Code when violence escalates. Preventive action is unlikely. Issues of reparative/ rehabilitation components of justice remain missing in the current legal responses including the special laws. The study thus offers an evidence based critique of current trends in law and policy making in response to incidences of witch-hunting.To view the report click here
WITCH HUNTING IN ASSAM: Individual, Structural and Legal Dimensions (2014)
The report based on a study undertaken collaboratively by the three organizations, draws its findings from 16 case studies of victims from Goalpara and Sonitpur districts of Assam, as well as police records on the subject from Goalpara. Using the ethnographic data, the report highlights the continuum of violations connected with witch hunting, also bringing into focus, structural causes that make it possible to rationalize conflicts and losses through witch hunting; It points towards gaps in law and justice, in terms of lack of police inaction, and most importantly, lack of preventive and reparative measures that enable a continuum of violations. Modeled on an earlier report based on field work in Jharkhand, Chhattisgarh and Bihar by Partners for Law in Development, this report critically speaks to the policy solutions through special law or increased criminalization; highlighting instead, the need for legal and policy responses that guarantee preventive action, and simultaneously assure reparative measures for healing victims of community led/ supported victimisation similar to witch hunting, irrespective of the motive.To view the report click here.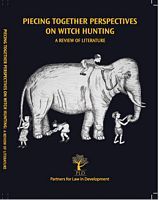 PIECING TOGETHER PERSPECTIVES ON WITCH HUNTING: A Review of Literature ( 2013)
From the European witch-craze in the 16th century to modern day African witchcraft beliefs and contemporary cases of violent witch-hunting in India, history has been witness to witch-hunting across time and place. Why have witch-hunts taken place in the past? What makes them endure to the present? How are witchcraft beliefs different from place to place? Why are women targeted as witches? What is the role of gender in witch-hunting? How can we make sense of how witch-hunts play out in today's world? This review of diverse materials including scholarly articles and NGO reports tries to answer these questions and more from a feminist perspective, and attempts to piece together varied understandings on witch-hunting so as to find ways forward in which to respond to ongoing attacks on women in the name of witch-hunting.It particularly explores the value of moving beyond discourses of culture, illiteracy, superstition and irrationality, to investigate the structural reasons that explain the gendered nature of witch hunting. The review is a second publication by PLD on witch hunting, and part of a larger ongoing initiative for creating evidence and a knowledge base on the targeting of women as witches. To view the report click here.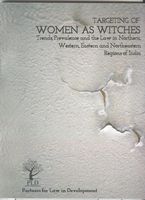 TARGETING OF WOMEN AS WITCHES: Trends, Prevalence and the Law in Northern, Western, Eastern and Northeastern Regions of India (2012)
The report is an outcome of 3 consultations held in Northern, Eastern, Western and Northeastern regions of India by PLD in partnership with state organisations, with the support of the NCW. The report maps the trends of violations inflicted on women in the name of witch hunting, its repercussions, and the role of the state and the law. The consultations involved 165 participants, including lawyers, activists, academicians, NGOs, survivors, police and state women's commissions. The report also offers recommendations that are instrumental to advance justice to the survivors of witch-hunting.To view the report click here.