Gender and Sexuality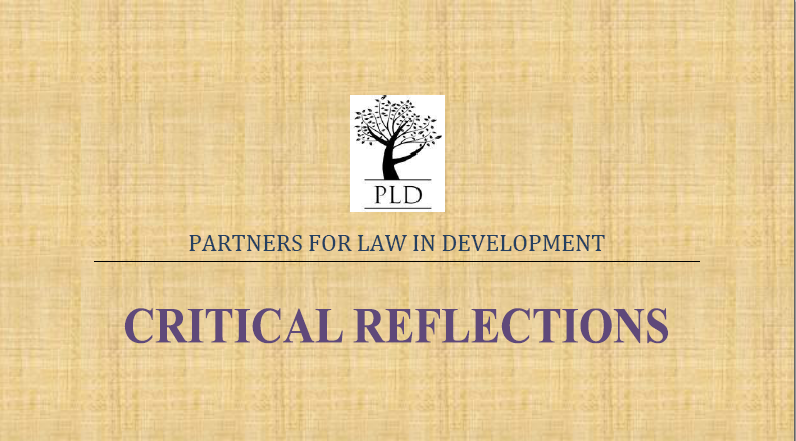 Critical Reflections: Exploring the Continuum between Sexuality and Sexual Violence (2015)
The four volumes are compilations of the rich, vibrant discussions from the Roundtable on Exploring the Continuum between Sexuality and Sexual Violence on April 28, 2015, representing each of the panels. 'Critical Reflections' is our endeavour to share the nuanced perspectives that emerged from the roundtable with the larger movement, to initiate and sustain dialogue on protectionist frameworks arising from an exclusive focus on sexual violence, to the neglect of concerns of sexuality.
i) Marriage, sexuality and the law
ii) Speech, sexuality and the law
iii) Criminalisation and sexuality
iv) Feminist Praxis and dialogue
Rights in Intimate Relationships (2010)
The resource book 'Rights in Intimate Relationships' seeks to understand rights in intimate relationships within a framework that recognizes rights for all women regardless of their sexuality, marital status, or legality of relationship. In proposing a framework based on 'intimate relationships' it moves beyond the boundaries of the exclusivist, marriage centric framework of conjugality in the law. The resource book examines customary and contemporary non normative intimacies in rural and urban India from a feminist perspective, relies upon constitutional, comparative and human rights law, to explore a transformatory rights agenda in respect of the family.