About PLD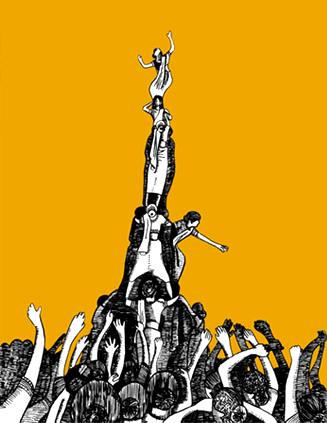 PLD is a legal resource group committed to the realization of social justice and equality for all women. We believe that the attainment of women's equality is integral to the pursuit of social justice; rights are necessary means by which discrimination and marginalisation be challenged, and equality facilitated.
As a legal resource group, law is a primary site of engagement for us. We believe that the pursuit of human rights and social transformation through the law are possible only when combined with mobilisation, rights education and empowerment carried out in collaboration with other social justice actors. Our work methods therefore involve partnerships and collaborations at the community, state, national and regional levels, combining diverse strengths to monitor, create knowledge and advocate for the realisation of social justice and women's equality. Additionally, partnerships are also an effective means by which we develop capacities, leadership and a community of practice in the women's rights sector.
Our beginnings…
Established in 1998, PLD's outreach was primarily geared towards application of law at the community level. Partnerships were forged with community groups to carry out field based legal strategies to address contexts of oppression, marginalization and disadvantage. The collaborative model of working established at the beginning, remains. Our work involves partnerships in the field that pull together the strength of community organizations with a locally based lawyer, to implement field based law strategies. Our strategies in the initial 6 years combined trainings with documentation, monitoring, case work and law reform in the sectors of women's rights, child sexual abuse, common property resources, displacement and environmental justice.
And now…
Responding to the inadequate evidence illustrating the experiences of women with the law, the need for resources and capacity development on law from a feminist perspective, we opted to deepen our focus on women's rights from 2004 onwards. Our thematic areas of work relate to access to the justice, sexuality, culture and poverty – involving a combination of strategies to document, monitor and to advocate change. Our primary strategies include: capacity development, knowledge creation and advocacy. We aspire for a comprehensive understanding of women's equality as set out by CEDAW, and actively promote the application and implementation of the treaty obligations. We are a leading resource group on CEDAW.
Beyond and through our programmes, we draw from and contribute towards activism by the women's and human rights movements. As an organization keen to adapt to the changing context and challenges, we continuously review, consolidate and develop our work and work methods. For more detailed information on our programmes, see 'What We Do'